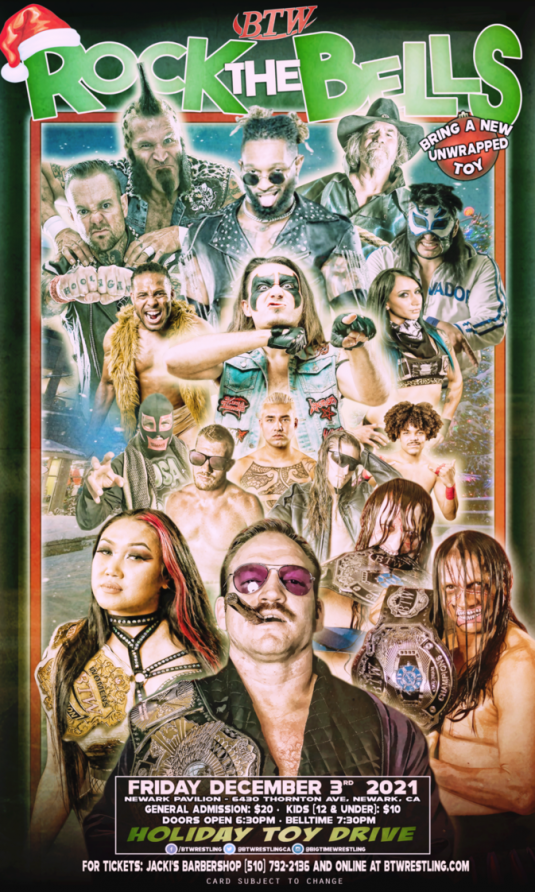 Cyclone Dos Mil defeated Eddie Cuervo
Brandon Humphrey & Kenny Norris defeated Dominic Texeria & Dom Cirrus
Shane Kody defeated Shall-Maa
Tony Vargas defeated Kaka Meng
The Freaks & Viva Van defeated Reno Scum & Christina Von Eerie
Chris Bey defeated WARHORSE
Scotty Wringer (c) defeated Marcus Lewis and retains BTW Heavyweight Championship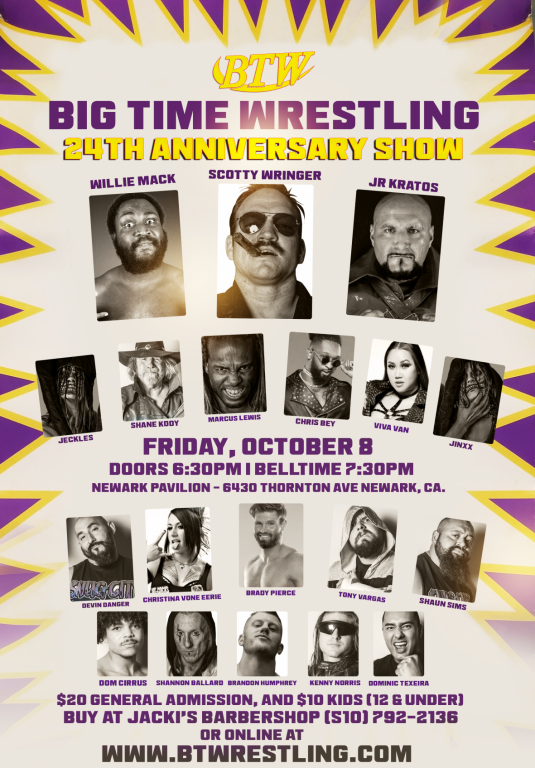 Dom Cirrus defeated Kenny Norris

Dominic Teixeira defeated Eddie Cuervo
Brady Pierce defeated Brandon Humphrey
(BTW Tag Team Championship) Bite Club defeated The Freaks (c) by DQ
(Triple Threat Match) Marcus Lewis defeated JR Kratos and Tony Vargas 
(BTW Women's Championship) Viva Van defeated Christina Von Eerie to win title!
Shall-Maa defeated Shane Kody by DQ
Willie Mack defeated Chris Bey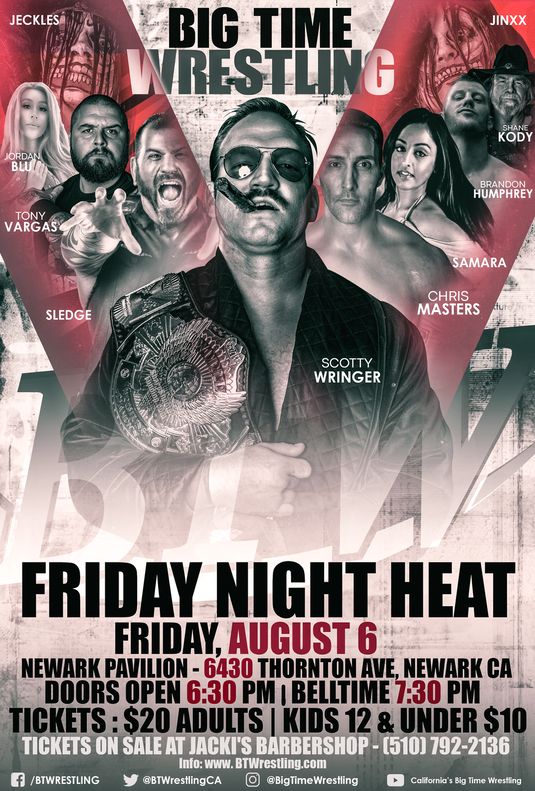 Kenny Norris defeated Dom Cirrus
(BTW Tag Team Championship) The Freaks (c) defeated Money, Power, & Respect
Dominic Teixeria defeated Brandon Humphrey
Bite Club (Devin Danger & Shaun Sims) defeated Shane Kody & Shannon Ballard
Samara defeated Jordan Blu
(BTW Heavyweight Championship) Scotty Wringer (c) defeated Tony Vargas
Chris Masters defeated Sledge
2K20 Battle Royale Winner Marcus Lewis
Chris Masters, Shane Kody, and Kaka Meng defeated Scotty Wringer, Johnny Swinger, and Jason Styles
Aaron Solow & Kal Jak defeated Mr. Magnifique & Shannon Ballard
Bite Club defeated The Freaks & Marcus Lewis
Missy Carlyle defeated Grace Li
Derek Slade & Boyce LeGrande defeated Juicy Vinau & Dominic Teixeira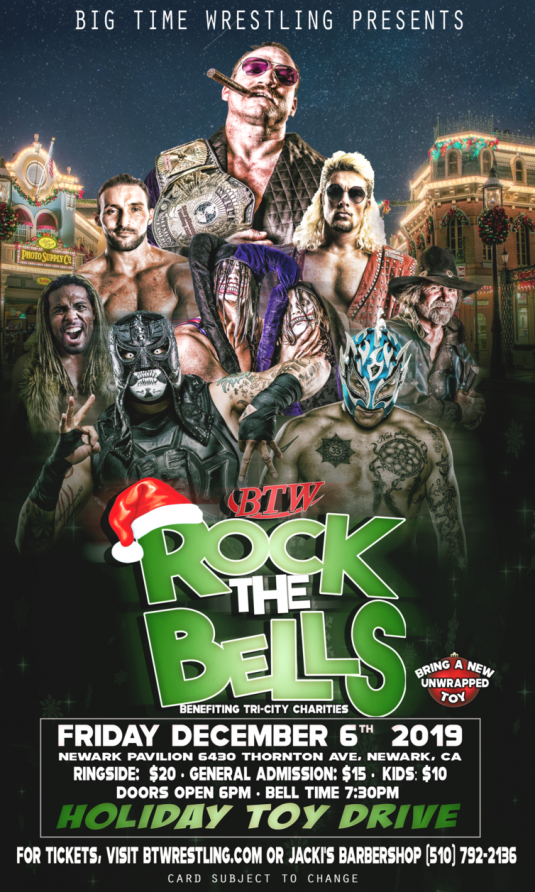 Dominic Teixeira defeated Ringo Starline
Devin Danger defeated Eddie Cuervo
Marcus Lewis defeated Brian Pillman Jr.
Shane Kody & Tony Vargas defeated Christopher Black & Kaka Meng
BTW Heavyweight Championship: Scotty Wringer defeated Chris Masters by count-out.
The Lucha Brothers (Pentagón Jr. & Rey Fénix) defeated The Freaks (Jeckles & Jinxx)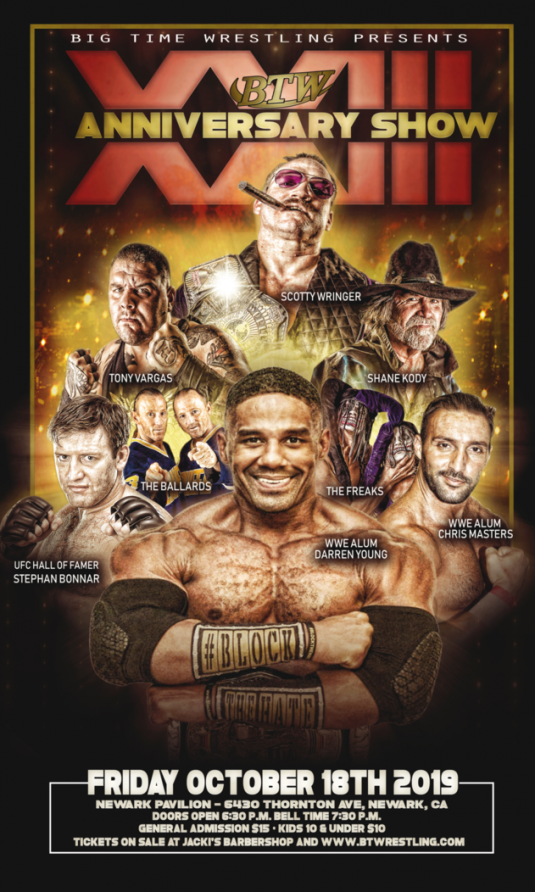 Derek Slade (w/Lucian D. Light) defeated Titus Alexander
Marcus Lewis defeated Devin Danger
BTW Tag Title: The Freaks (Jinxx & Jeckles) defeated The Ballard Brothers (Shane & Shannon Ballard) to retain.
Tony Vargas defeated Stephan Bonnar by DQ
Clint Steele & Shane Kody defeated Rik Luxury & Shaun Sims
Fred Rosser defeated Kaka Meng
BTW Heavyweight Championship: Chris Masters defeated Scotty Wringer by DQ. Wringer retains.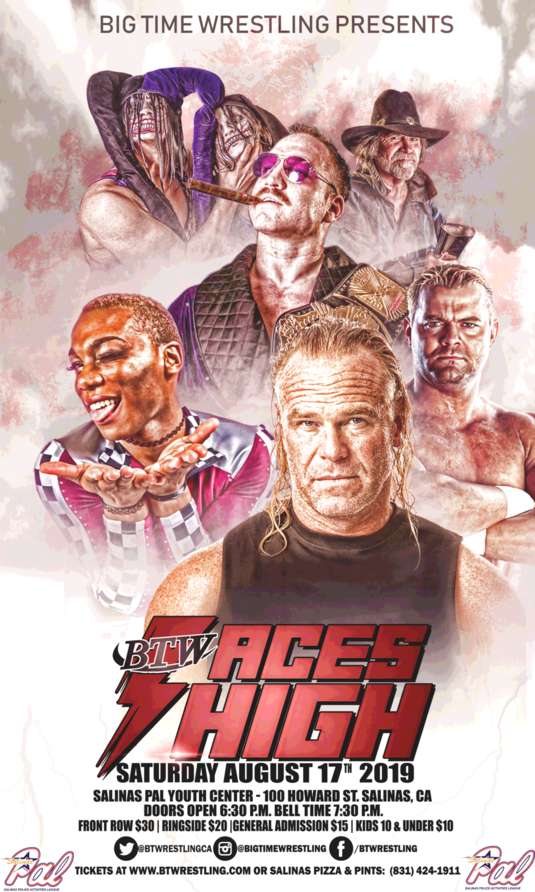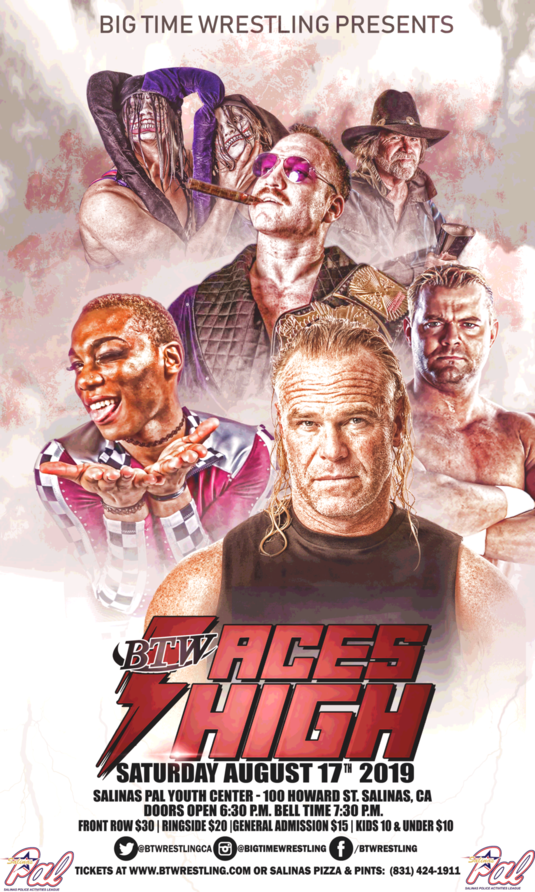 Cowboy Charlie & Shane Kody defeated Bruno Beretta & Joey Gonzo
BTW Tag Team Championship: The Freaks (Jinxx & Jeckles) defeated The Bite Club (Devin Danger & Shaun Sims)
Sonny Kiss defeated Marcus Lewis 
Tony Vargas defeated Davey Boy Smith Jr by DQ
BTW Heavyweight Championship: Scotty Wringer defeated Sledge
Billy Gunn defeated Kal Jak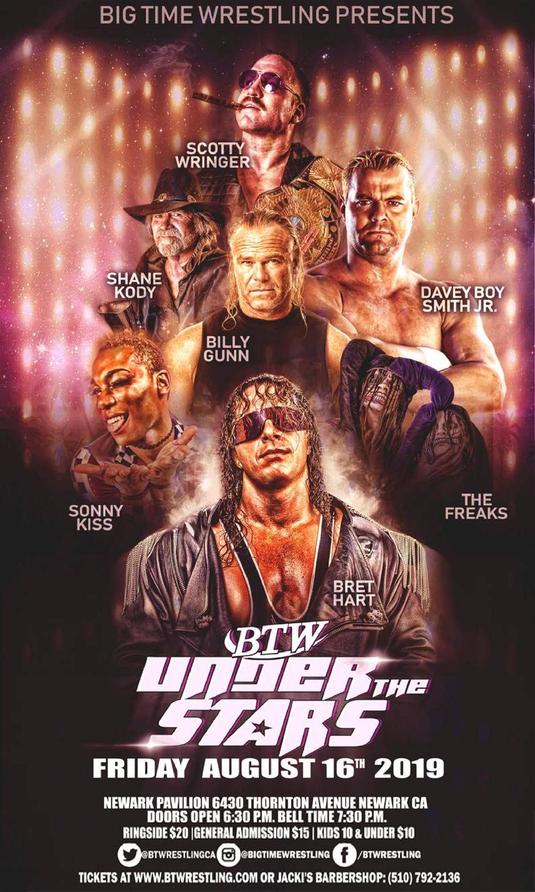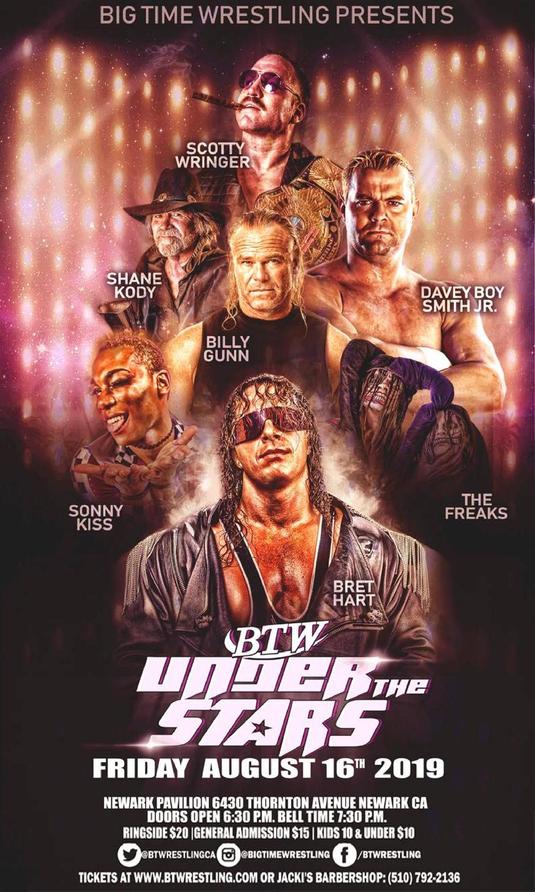 Dominic Teixeira defeated Derek Slade (w/Lucian D. Light)
The Bite Club (Tony Vargas, Devin Danger, & Shaun Sims) defeated The Freaks (Jinxx & Jeckles) & Shane Kody 
Sonny Kiss defeated Marcus Lewis 
Davey Boy Smith Jr. defeated JR Kratos
BTW Heavyweight Championship: Scotty Wringer defeated Sledge
Billy Gunn defeated Kal Jak