2K20 Battle Royale Winner Marcus Lewis
Chris Masters, Shane Kody, and Kaka Meng defeated Scotty Wringer, Johnny Swinger, and Jason Styles
Aaron Solow & Kal Jak defeated Mr. Magnifique & Shannon Ballard
Bite Club defeated The Freaks & Marcus Lewis  
Missy Carlyle defeated Grace Li
Derek Slade & Boyce LeGrande defeated Juicy Vinau & Dominic Teixeira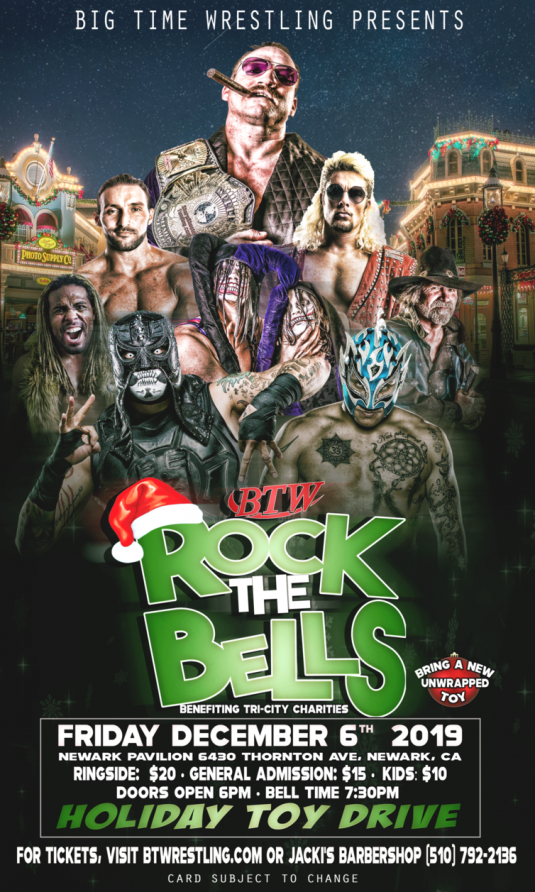 Dominic Teixeira defeated Ringo Starline
Devin Danger defeated Eddie Cuervo
Marcus Lewis defeated Brian Pillman Jr.
Shane Kody & Tony Vargas defeated Christopher Black & Kaka Meng
BTW Heavyweight Championship: Scotty Wringer defeated Chris Masters by count-out.
The Lucha Brothers (Pentagón Jr. & Rey Fénix) defeated The Freaks (Jeckles & Jinxx)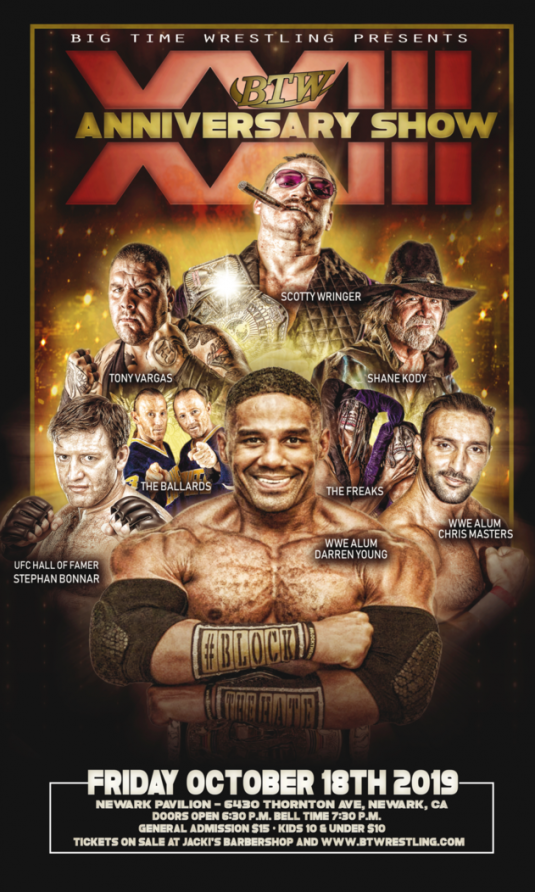 Derek Slade (w/Lucian D. Light) defeated Titus Alexander
Marcus Lewis defeated Devin Danger
BTW Tag Title: The Freaks (Jinxx & Jeckles) defeated The Ballard Brothers (Shane & Shannon Ballard) to retain.
Tony Vargas defeated Stephan Bonnar by DQ
Clint Steele & Shane Kody defeated Rik Luxury & Shaun Sims
Fred Rosser defeated Kaka Meng
BTW Heavyweight Championship: Chris Masters defeated Scotty Wringer by DQ. Wringer retains.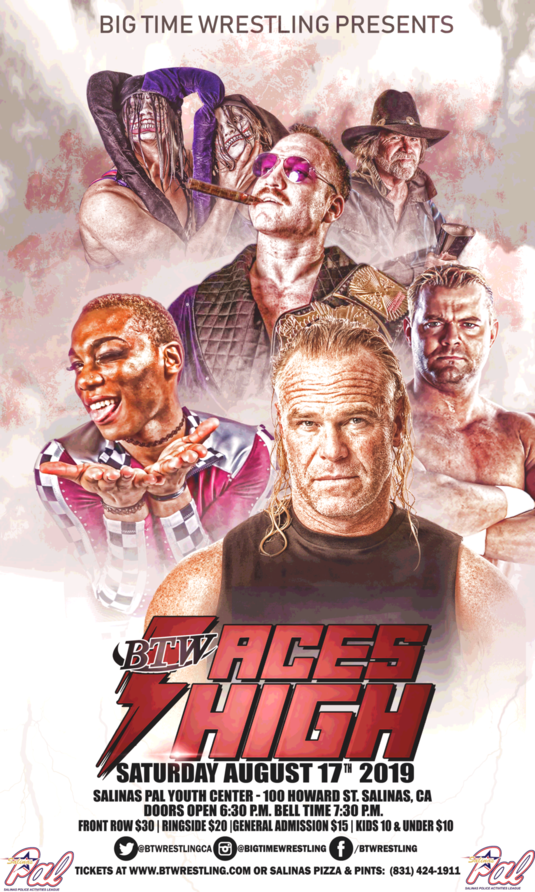 Cowboy Charlie & Shane Kody defeated Bruno Beretta & Joey Gonzo
BTW Tag Team Championship: The Freaks (Jinxx & Jeckles) defeated The Bite Club (Devin Danger & Shaun Sims)
Sonny Kiss defeated Marcus Lewis 
Tony Vargas defeated Davey Boy Smith Jr by DQ
BTW Heavyweight Championship: Scotty Wringer defeated Sledge
Billy Gunn defeated Kal Jak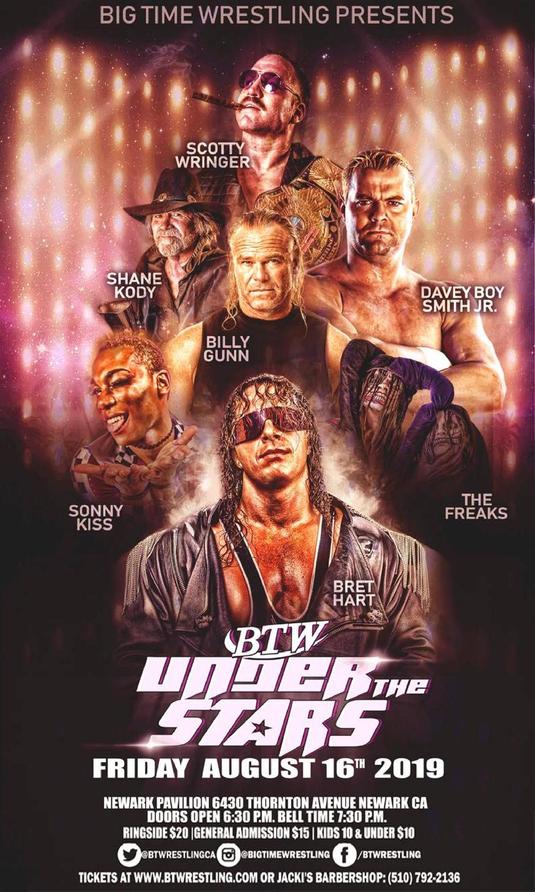 Dominic Teixeira defeated Derek Slade (w/Lucian D. Light)
The Bite Club (Tony Vargas, Devin Danger, & Shaun Sims) defeated The Freaks (Jinxx & Jeckles) & Shane Kody 
Sonny Kiss defeated Marcus Lewis 
Davey Boy Smith Jr. defeated JR Kratos
BTW Heavyweight Championship: Scotty Wringer defeated Sledge
Billy Gunn defeated Kal Jak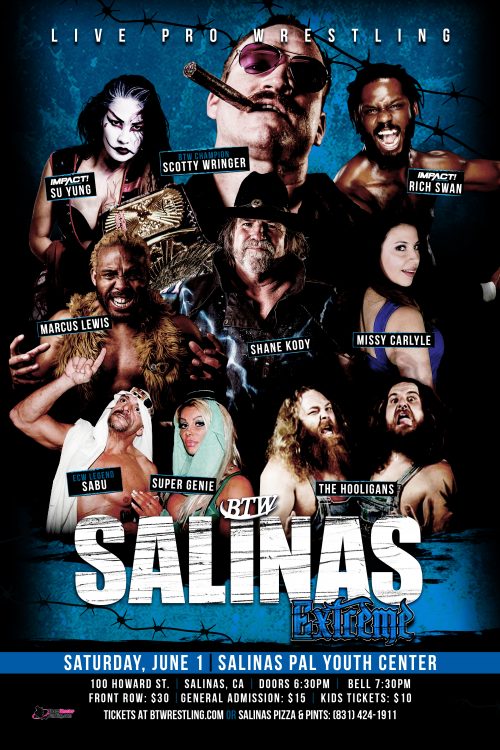 Jheri Giggalow defeated Truex
BTW Tag Team Championship: The Freaks (Jeckles & Jinxx) defeated The Hooligans (Devin Cutter & Mason Cutter)
Three Way Match: Samara defeated Luscious Latasha and Su Yung
Sabu defeated Tony Vargas
Shane Kody, Alex Herzog, and Jules (c) defeated The Bite Club and Missy Carlyle
BTW Heavyweight Championship: Scotty Wringer defeated Dave Dutra
Impact X-Division Championship: Rich Swann defeated Marcus Lewis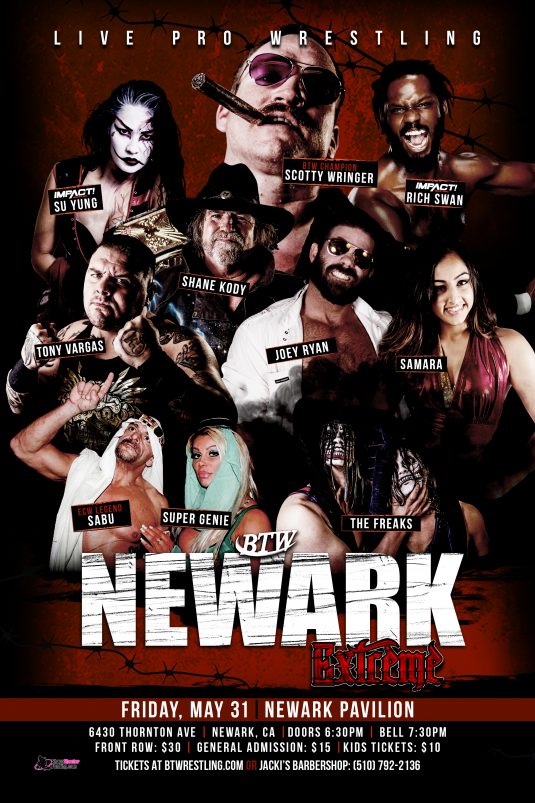 Joey Ryan defeated Jheri Giggalow
BTW Tag Team Championship: The Freaks (Jeckles & Jinxx) defeated The Hooligans (Devin Cutter & Mason Cutter)
Su Yung defeated Samara
The Bite Club (Devin Danger & Shaun Sims) defeated Shane Kody and Alex Herzog
BTW Heavyweight Championship: Scotty Wringer (c) defeated Dave Dutra
Marcus Lewis defeated Rich Swann.
**Earns title shot at Impact Wrestling X-Division Championship**

Sabu defeated Tony Vargas